So I didn't blog all summer. Sorry to both of you who are still checking in every now and then in case I write something. I'm planning to think of something to write this fall.

While I wasn't blogging, I was doing all kinds of stuff. Like going to my sister-in-law's wedding on the beach in beautiful Cavendish, PEI. The bride and groom of course looked amazing...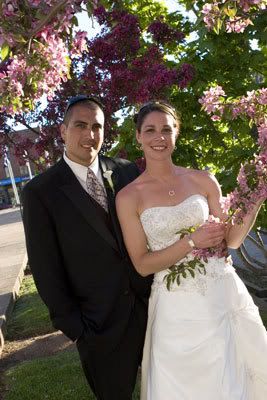 as did my son, Eric: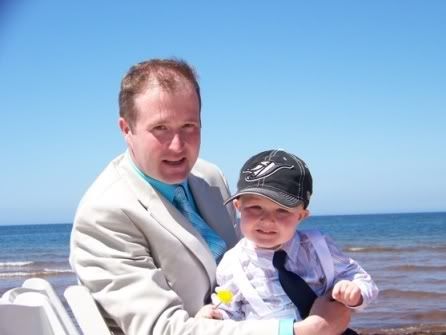 I, however, looked pretty goofy, as I realized later when I saw this picture. I knew I was losing my hair, but I didn't know it had gotten this bad! (more on hair loss later)

I was the emcee for the reception at the Confederation Centre. It went pretty well, but of course I thought of a bunch of better jokes about a week later. Oh well.

Then, my brother and his wife and kids visited us for a week. That was a load of fun, showing them around Toronto. They enjoyed sights like some awesome promo posters for concerts in town:


.

The band, by the way, is called The 3Tards". Awesome.

Also, they enjoyed pretending to be all Gangsta!




Well, I'll bore you with the rest of my summer vacation story soon. THis blog is getting too long.

So, what did you do while we were away from each other?